Know-how
To better meet your needs, MyDataBall has a highly-skilled multidisciplinary team that has expertise in mathematics, statistics, computer science and change management in many business areas such as banking, insurance, telecommunications, pharmaceutical, industry, retail and collectivities.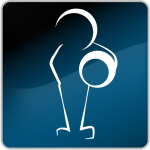 This versatility allows us to better meet your concerns and priorities and to help you in achieving your goals.
MyDataBall can manage projects with strong business-area knowledge requirements, organisational, operational and process streamlining as well as strict regulatory environment issues.
Our expertise, professionalism and listening are our primary strengths.
[button_download url=http://apps.mydataball.com/ bottom_text= »Testez gratuitement »]Accès à MyDataBall[/button_download][button_search_c url=http://mydataball.com/nous-contacter/ bottom_text= »N'hésitez pas, contactez nous »]Une Question ?[/button_search_c]